JEB FOODS Cassava Flour BREAD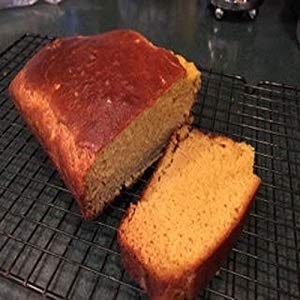 ---
INGREDIENTS:
1 cup almond flour
1 cup JEBFOODS cassava flour
1 tsp baking soda
3/4 tsp salt
1/4 cup olive oil
1 tsp apple cider vinegar
4 heaping Tbs honey
6 eggs, beaten
---
INSTRUCTIONS
Sift the flours, then  

Whisk together both flours, the baking soda, and salt into a mixing bowl.

In a separate mixing bowl, beat together the olive oil, apple cider vinegar, honey, and beaten eggs.

Using a mixer, blend dry ingredients with wet ingredients until creamy.

The mixture will be runny.
Put in a well-oiled loaf pan at 350 degrees 25-30 minutes until browned on top.
Let cool 5-10 minutes in pan.
This bread can be used for sandwiches. It freezes well also.